The Minister for Health, Hon. Kwaku Agyeman-Manu has disclosed that, suboptimal diets are cardinal contributors to increasing the risk of various diseases, whose impacts on health and economic systems are staggering.
" Subject experts tell us that population diets are influenced by food environments. They also tell us that unhealthy food environments stymie efforts to overcome malnutrition in all its forms – undernutrition, micronutrient deficiencies, overweight, obesity and other diet-related NCDs".
He made this known during the launch of "A Healthier Diets for Healthy Lives (HD4HL)" project held in Accra to ensure the developing evidence and action toward a double-duty food-based policy bundle to assure healthier diets in Ghana.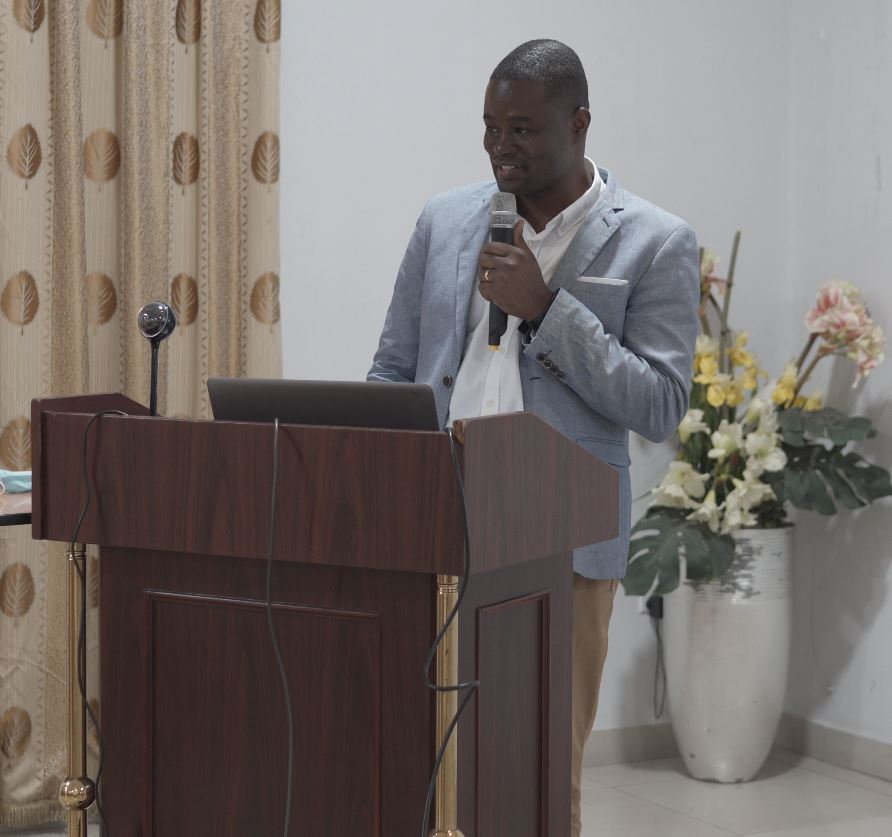 The project among others seeks to: develop, validate, and build consensus for a fit-for-local-purpose nutrient profiling system that allows for open, transparent categorization of foods and the determination of how policies would apply to locally available foods in Ghana.
It also seeks to generate and synthesise gender-responsive evidence on the impacts of policy actions aimed at equitably shifting the relative price, availability, procurement and marketing of healthy and unhealthy foods.
To facilitate understanding of pathways for effective policy adoption, implementation and monitoring of outcomes for changing consumer food environments.
Mobilise and strengthen the capacity of a coalition of public, private and social sector stakeholders critical to the effective development and implementation of evidence-based food environment policies.
Furthermore, strengthen collaboration and sharing of evidence and experience regionally in order to set food policy standards for African nations that may be followed or improved upon.
According to Hon. Agyeman-Manu, government of Ghana recognizes the challenges and is following the recent United Nations Food System Dialogues and the historic Summit held in September 2021 saying, government is committed to improve food environments by implementing, among others, food-based dietary guidelines and a nutrient profiling system to facilitate the implementation of a set of food-based policies for Ghana.
"As the project is being launched, we want to assure you that we will do everything possible to support this project and promote equity, good health and better nutrition. We will strongly make healthy food environments a priority".
The project launch Hon. Kwaku Agyeman-Manu mentioned, testifies that the government is serious in creating supportive food environments that ensures healthy diets. "We are committed as leaders of health institutions to improve the health and nutrition of the population and we will not stop or allow mediocrity in making decisions aimed at improving food environments for people regardless of their locality, race, gender and socio-economic status.we recall, sometime last year in September, at the Historic United Nations Food System Dialogues Summit, where His Excellency Nana Addo Dankwa Akufo-Addo on behalf of the government of Ghana made solemn commitments to improving its food environment by implementing, among others, a food-based dietary guideline and a nutrient profiling system to facilitate the implementation of a set of food-based policy bundle for Ghana".
He averred that, ensuring healthy lives and promoting well-being for all at all ages is not meaningful if healthy food environments is not a priority and assured of government's commitment to work with key stakeholders across the globe in implementing the four Work Packages and maintain international momentum.
"We are grateful for the support countries get from development partners (especially The Rockefeller Foundation and the International Development Research Centre (IDRC-Canada – funders of the HD4HL Project). It is my sincere hope that together we will all continue to support and to sustain the development and implementation of the doubleduty policy bundles to improve diets. Let us make this project as strong as possible, develop practical way forward, see to the implementation of the policies and make all the necessary noise for healthy food environments".
On his part, Prof. Amos Laar, the Principal Investigator for HD4H project pointed out that, the initiative would enable the University of Ghana to go beyond conducting policy-influencing and policy-impacting public health research to contributing sufficiently and meaningfully to public health policy making in Ghana.
"If governments enact comprehensive policy measures that limit the availability of unhealthy foods (e.g., energy-dense nutrient-poor foods, or foods that contain too much salt/sugar/saturated/trans fatty acids) in public institutions and markets, adjust the relative price of foods to equitably promote health and economic value, and ensure that food products have bold and truthful information for all consumers; the importation, production, processing and promotion of such unhealthy foods will be reduced; leading to reduced availability, attractiveness and consumption of same" Ultimately, this will make unhealthy diets unattractive and unavailable, while making healthier diets available, and attractive"
Source: dailydemocratonline.com