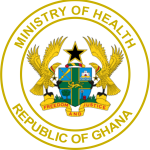 Ministry of Health
The Ministry of Health (MoH) was established under the Civil Service Law, 1993 (PNDC Law 327) with a mandate to develop and co-ordinate relevant health policies towards effective health service delivery. The sector has four main objectives working towards to achieve the broader goal of ensuring good health and well-being for all people living in Ghana. These are:
Ensure Sustainable, Affordable, Equitable, Easily Accessible Healthcare Services (Universal Health Coverage)
Reduce Morbidity and Mortality, Intensify Prevention and Control of Non-Communicable Diseases
Enhance Efficiency in Governance and Management
Intensify Prevention and Control of Communicable Disease and Ensure the Reduction of New HIV/AIDS and other STI, especially among the Vulnerable
The Ministry of Health also seeks to improve the health status of all people living in Ghana, through the development and promotion of proactive policies for both public and private sector institutions, provision of universal access to basic health service, and the provision of quality and affordable health services.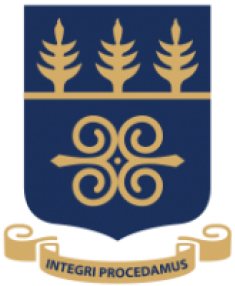 University of Ghana
Established in 1948, the University of Ghana is Ghana's premier university and a leading center of excellence for training, research and innovation in multiple fields. It was established for the purpose of providing and promoting university education, learning and research. As a University poised to distinguish itself in the area of research to make an impact at the national and international level, the University launched a new Strategic Plan (2014-2024) to consolidate the gains made toward becoming one of the top research intensive university in the world. The University's Vision is: To become a world class research-intensive University over the next decade. Its Mission is: To create an enabling environment that makes University of Ghana increasingly relevant to national and global development through cutting-edge research as well as high quality teaching and learning.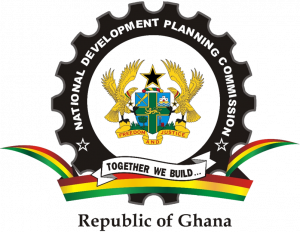 National Development Planning Commission
The National Development Planning Commission (NDPC) is an authoritative planning body providing sound policy choices for sustainable and even development of Ghana. The NDPC was established under Articles 86 and 87 of the 1992 Constitution as part of the Executive. The National Development Planning Commission Act, 1994 (Act 479) and the National Development Planning (System) Act, 1994 (Act 480) provide the core legal framework for the establishment of the Commission and the performance of its functions.  The mandate of NDPC is to advise the President of the Republic of Ghana (and Parliament on request) on national development planning policy and strategy by providing a national development policy framework, preparing and ensuring effective implementation of approved national development plans and to coordinate economic, and social activities country-wide in a manner that will ensure accelerated and sustainable development of the country to promote continuous improvement in the living standards of all Ghanaians.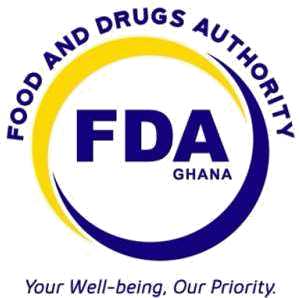 Food and Drugs Authority
The Food and Drugs Authority (FDA) is a government agency mandated by the Public Health Act, 2012 (Act 851), to provide and enforce standards for the manufacture, importation, exportation, sale and distribution of food, drugs (herbal/allopathic/veterinary), cosmetics, medical devices, household chemical substances, tobacco and tobacco products, blood and blood products and the regulation of Clinical Trials in a bid to safeguard public health and safety.

Coalition of Actors for Public Health Advocacy
The "Coalition of Actors for Public Health Advocacy (CAPHA)" is a public interest coalition that brings together both state and non-state actors to advocate for public health. As a Coalition, CAPHA has the requisite expertise and experience to advocate for the development, deployment, and evaluation of public health interventions.  CAPHA's academic partners in this and related projects include the University of Ghana, civil society partners include the Ghana NCD Alliance, Ghana Academy of Nutrition and Dietetics, Ghana Public Health Association, as well as some Members of Parliament, Ghana.